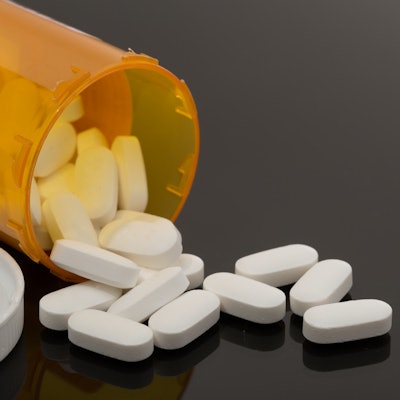 The U.S. Centers for Disease Control and Prevention (CDC) reported that drug overdose deaths are up 28.3% as of October 2020 from a year earlier, while opioid deaths in particular are up 36%.
The number of reported drug overdose deaths in October was 88,990, compared with 69,371 in October 2019. For opioids, the number was 66,047, compared with 48,663 in October 2019.
The CDC report defined natural opioid analgesics as drugs including morphine and codeine; semisynthetic opioids as drugs such as oxycodone, hydrocodone, hydromorphone, and oxymorphone; and synthetic opioids as drugs such as methadone, fentanyl, and tramadol.
Synthetic opioid deaths excluding methadone amounted to 53,792 in October 2020, compared with 34,768 in October 2019. Natural and semisynthetic opioid deaths were also up after a slight dip in 2019, at 13,261 versus 11,874.