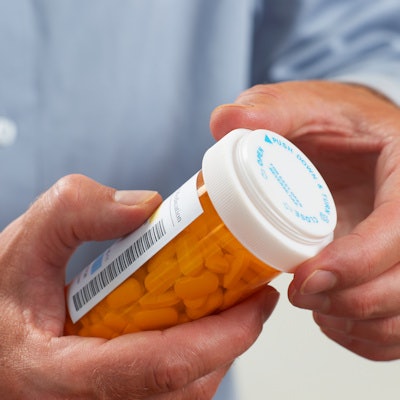 For the first time, the U.S. reported more than 100,000 overdose deaths in 2021, and many were due to opioids, according to the U.S. Centers for Disease Control and Prevention's (CDC) National Center for Health Statistics.
An estimated 100,306 drug overdose deaths were reported during the 12-month period ending April 2021, which is an increase of 28.5% from the 78,056 deaths during the same period in 2020. Overdose deaths from opioids increased from 56,064 in 2020 to 75,673 in the period ending in April 2021, according to the provisional CDC data.
Furthermore, overdose deaths from synthetic opioids, primarily fentanyl, and psychostimulants, including methamphetamine, also increased during this period. Fentanyl and analogs of this extremely potent and highly addictive synthetic opioid account for about two-thirds of the deaths during the period. Deaths are reported by the jurisdiction in which the death occurred.
Though synthetic opioids appear to be fueling overdose deaths, dentists continue to prescribe opioids at alarming rates. In October, a study revealed that while many dentists believe that nonsteroidal anti-inflammatory drug-acetaminophen combinations are as effective or more so than opioids, a significant number of clinicians continue to regularly prescribe opioids for pain.
The provisional data are higher than preliminary figures released by the CDC earlier this year. In July, the CDC reported drug overdose deaths in the U.S. climbed nearly 30% to 93,331 deaths in 2020.