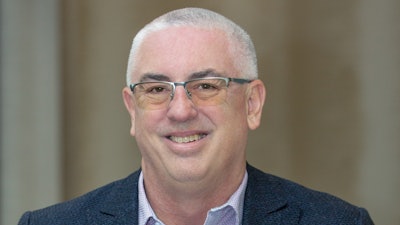 Dear DrBicuspid Member,
When we published an article this week discussing how Kevin Bacon had advocated the benefits of flossing on a recent podcast episode, there was little doubt that we would take advantage of the opportunity to play a special edition of the game known as the Six Degrees of Kevin Bacon.
If you've never played the game, the premise is simple. As this article explains, "It's a play on the concept of six degrees of separation, the theory that posits all human beings in the world are just six or fewer social connections away from one another. With the Kevin Bacon version, also known as Bacon's Law, you simply take any actor in Hollywood and show how they can get to Kevin Bacon in less than six jumps."
Seems simple, right? Well, my awesome editorial team had the idea of making our own game of Six Degrees of Kevin Bacon … with a dental twist. After all, if Bacon is talking about dentistry, let's link him to other celebrities who have been in the dental headlines lately as well.
Let's start with a couple of easy connections.
Sarah Michelle Gellar recently took to social media to warn fans to brush gently after she underwent dental surgery. She was in the movie, "The Air I Breathe" with Bacon.
Tom Hanks had to hop on Instagram to tell people that he in no way was behind an artificial intelligence version of himself that was trying to sell a dental plan. Bacon and Hanks were co-stars of "Apollo 13."
Getting the hang of this? OK, let's make it a little harder.
Remember when the son of Kim Kardashian and Kanye West wore tooth jewelry featuring the Louis Vuitton logo? Well, Kardashian was in "Ocean's Eight" with Dakota Fanning, who was in "Trapped" with Bacon.
How about one more? A dental clinic in Europe recently selected the top 10 celebrity smiles. While I won't spoil who was No. 1, I'll pick one of the top 10 for our game … and that's Scarlett Johansson, who was in "A Love Song for Bobby Long" with Walter Breaux, who was in "JFK" with Bacon.
Of course, there were other important developments in dentistry this week that can't be connected with Bacon. That includes a cyberattack on Henry Schein, a salute to an an orthodontist who also played in the National Basketball Association, and more power potentially coming to Pennsylvania hygienists.
As always, we will keep you connected to the important stories of dentistry, no matter how many jumps we have to make to get there. And, as always, thank you for reading DrBicuspid.com.
Kevin Henry
Editor in Chief