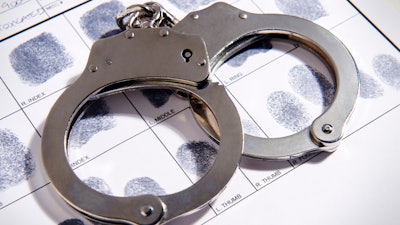 A woman in Rhode Island is accused of practicing unlicensed dentistry after a person required emergency hospitalization following a molar extraction she performed, according to the State of Rhode Island Office of the Attorney General.
Altagracia Adames, 57, of Providence, was charged on May 10 with one count of practicing dentistry without a license. On August 10, she is scheduled to appear in court for her prearraignment, according to a press release dated May 18 from the attorney general's office.
The investigation began on November 28, 2022, when the Rhode Island Department of Health contacted state police with information that Adames allegedly removed a 36-year-old woman's molar, stitched the wound, and drilled several other teeth without having a dental license, according to the release.
The dental work purportedly resulted in an oral infection that caused intense pain and swelling, and, eventually, required emergency hospitalization and intravenous antibiotics. Text messages between Adames and the victim corroborated the 36-year-old's account of the events, according to authorities.
On December 20, 2022, state police and U.S. Food and Drug Administration agents executed a search warrant for a house known as the location of the Adames' illegal dentistry operation. When they arrived, police and agents discovered a waiting room, a treatment room with a chair and lights, and other miscellaneous equipment suggestive of a dental practice. Additionally, another room in the house contained molds of teeth, a propane pressure cooker, and industrial equipment, according to the release.