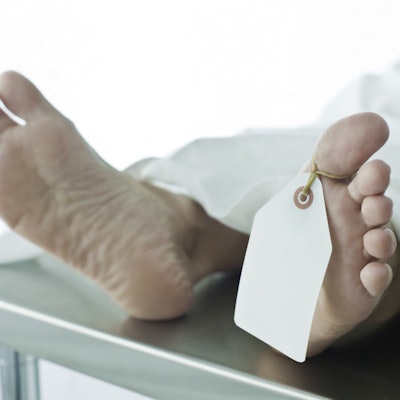 Drug overdose deaths in the U.S. climbed nearly 30% in 2020, according to preliminary data released on July 14 by the U.S. Centers for Disease Control and Prevention (CDC). The 93,331 deaths last year represent the highest number of overdose deaths ever during a 12-month period.
There were about 21,000 more deaths in 2020 than 2019, according to CDC data collected through November 2020. This 29.4% increase in deaths represented the largest year-over-year spike in overdose deaths since at least 1999.
Opioids accounted for the vast majority of deadly overdoses. Strong synthetic opioids, including fentanyl, methadone, and tramadol, accounted for many opioid overdose deaths. Deaths were also attributed to opioids available by prescription, including codeine and morphine.
Overall, overdose deaths from opioids have increased 37% from 50,963 in 2019 to 69,710 in 2020, according to the CDC. Previously, the number of opioid deaths had stabilized and showed signs of beginning to decline.
The data suggest that the COVID-19 pandemic only worsened the ongoing opioid epidemic in the U.S., according to Dr. Joshua Sharfstein, vice dean for public health practice at the Johns Hopkins Bloomberg School of Public Health.
"The pandemic had a lot to do with it," Sharfstein said in a CNN news article. "But as the pandemic recedes, we are still dealing with this overdose crisis."
Dentists are some of the most common prescribers of opioids. They are also some of the first medical professionals to prescribe patients opioids.
The ADA and the American Association of Oral and Maxillofacial Surgeons have released policies and guidance calling for dentists to cut the number of opioids they prescribe for procedures, including third molar extractions. Though many dentists are aware of the opioid crisis, they continue to write prescriptions that often go unused and increase the risk of overdose.
While the new CDC numbers may be alarming, they are only provisional figures based on death records received and processed by the National Center for Health Statistics. Provisional estimates of drug overdose deaths are reported six months after the date of death, which means the numbers may actually be undercounted.
The time between when a death occurred and when the data are available for analysis is longer for drug overdose deaths than other types of fatalities, the CDC noted. The finalized numbers will be released later this year.