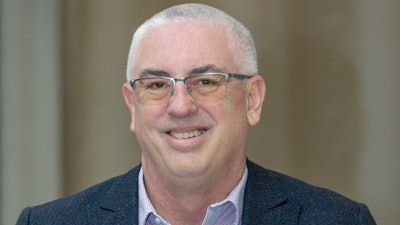 Dear DrBicuspid Member,
I'm looking forward to being at the ADA's annual meeting next week in Orlando, FL. I still view dental trade shows as great opportunities to connect with friends and colleagues in the industry, as well as to learn more about the latest trends and techniques that will interest our readers.
If you're going to SmileCon next week, be sure to stop by the podcasting area on Thursday, as I will be there most of the day recording various podcasts with leaders in the industry. Some of those podcasts will be pushed live on DrBicuspid.com shortly after the meeting, but if you want a sneak peek at the content, please stop by and say hello. I'd love to talk to you and see what's important to you when you open up our site.
So what was important to our readers this week? Well, a pair of stories certainly raced to the top of the list that were controversial, including some thoughts about pediatric patients. Whether it was an interesting opinion on fluoride and kids or the use of x-rays on our youngest patients, readers gobbled up the information.
And don't worry, we'll have follow-ups to these articles as well very soon. There are plenty of people who have opinions that differ from the ones shared in those pieces.
What else drew eyeballs this week? Rita Zamora gave some timely tips on how your dental practice should guard itself on social media in an article that I definitely think is worth your time. Also, when dentistry is performed in a convenience store, good things rarely happen, as was proven recently in Massachusetts.
Thank you as always for being part of DrBicuspid.com. I hope to see you in Orlando, FL, or another dental meeting in the very near future.
Kevin Henry
Editor in Chief