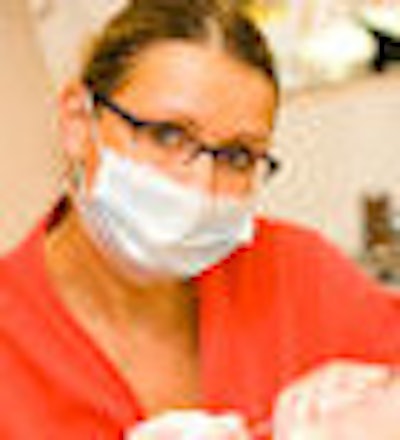 Organized dentistry in the U.S. has split over proposed legislation that would prevent Alaska's dental health aid therapist (DHAT) program from expanding to American Indian health programs in the other 49 states.
The U.S. Senate Committee on Indian Affairs heard the clashing points of view last week as it prepares legislation that would reauthorize the Indian Health Care Improvement Act. The U.S. House of Representatives has already passed legislation -- included in its healthcare reform bill -- to bar the therapist program from expanding.
"Even nurse practitioners, with six years of education and training, are not given surgical privileges."
— Ronald Tankersley, D.D.S., ADA
president
The ADA, the Academy of General Dentistry (AGD), and five dental specialty organizations oppose expansion of the dental therapist program, while the American Association of Public Health Dentistry, the Association of State and Territorial Dental Directors, several American Indian groups, and some other nonprofit and trade groups support it.
Last week both sides sent out urgent calls to their members asking them to lobby Congress.
Opposing testimony
"The DHAT model in Alaska is doing surgical services; they are extracting teeth and things like that," said ADA President Ronald Tankersley, D.D.S., in testimony before the Senate committee. "That's the problem. As a surgeon, I can tell you there is no such thing as a routine extraction until it's done. You just never know what you're going to run into."
He said the ADA is already addressing a shortage of dentists in the Indian Health Service (IHS). "This year alone there will be 70 additional dentists providing care in tribal areas. With one more year of similar recruiting success, the shortage of dentists in the IHS could be eliminated."
He credited the ADA for helping increase the number of IHS dentists with extern programs. And he offered the organization's community dental health coordinator program as an alternative to the dental therapist model. The coordinators will do screenings and preventive treatments, but unlike the Alaskan therapists they will not restore or extract teeth.
In response, Evangelyn Dotomain, president and CEO of the Alaska Native Health Board, argued that the therapist program had a good record so far and the therapists are tightly supervised by dentists from afar. "The Alaska Native Health Board believes that dental therapists can be extremely helpful in combating dental disease and increase the level of oral health throughout Indian country and the nation," she said.
The committee also heard testimony from Patricia Tarren, B.D.S., a pediatric dentist at Hennepin County Medical Center in Minneapolis, who said her experience with dental therapists in England convinced her that the model could work successfully in the U.S.
Contentious history
The ADA has long opposed the therapist program and sued to stop its implementation in Alaska, arguing that it violated state laws that govern the licensing of dental professionals.
But the therapists practice under the auspices of the Indian Health Care Improvement Act and, in June 2007, Anchorage Superior Court ruled that the federal law trumps the state licensing regulations.
After losing that suit, the ADA worked to prevent other states from implementing similar programs. The organization has said it will oppose reauthorization of the Indian Health Care Improvement Act unless the act includes a provision that bars the federal government from operating dental therapist programs in any other state.
Similar objections from a variety of special interests have held up the reauthorization for 11 years, making the National Indian Health Board -- the primary voice of Native Americans on the issue -- willing to cut deals. The board agreed to the ban on DHATs outside Alaska in return for the ADA's support in reauthorizing the act.
"Peer-reviewed studies have shown they improve access, reduce costs, provide excellent quality of care, and do not put patients at risk."
— Patricia Tarren, B.D.S.
Little opposition to the ban surfaced when the House of Representatives included it in its healthcare reform bill. But as the Senate took up the matter, freshman Sen. Al Franken (D-MN) introduced an amendment rescinding the ban.
After some behind-the-scenes negotiations, Sen. Franken withdrew his amendment before last Thursday's hearing in return for a commitment from the committee's chairman, Byron Dorgan (D-ND), to review the question. "We are going to work on this committee to try to think our way through this," Sen. Dorgan said.
That commitment didn't stop Sen. Franken from challenging Dr. Tankersley during the hearing. Sen. Franken said there are currently 600 dentists in the IHS and that the program has a 25% shortage and a 30% turnover rate of dentists.
"I don't see how 70 new recruits could possibly eliminate the shortage," said Sen. Franken. "So it just bothers me. I think we agree that people need dental care. And I understand that the ADA represents dentists and you want the people you represent to do this work, and I applaud dentists who do this. But we have a model that seems to be working. And we have a shortfall in Indian Country. And it would do a lot of people a lot of good. I wouldn't mind if you could meet this shortfall. I would love it. It doesn't seem to me that your testimony is convincing at all."
Dr. Tankersley responded that getting enough dentists in the IHS was "a matter of resources."
The following organizations were listed on a letter supporting the expansion of the therapist program:
American Association of Public Health Dentistry
American Dental Partners
American Probation and Parole Association
American Public Health Association
Apple Tree Dental
Association of State and Territorial Dental Directors
Best Beginnings: Alaska's Early Childhood Investment
Children's Dental Health Project
Community Catalyst
Dental Health Foundation
Every Child Matters
First Focus
Inter Tribal Council of Arizona
MEDEX Northwest Physician Assistant Program
National Congress of American Indians
National Indian Child Welfare Association
New Mexico Alliance for School-Based Health Care
Oral Health America
Pew Children's Dental Campaign
The American Association for Community Dental Programs
The CincySmiles Foundation
The First Five Years Fund
The National Network for Oral Health Access
The North Dakota Children's Caucus
The REACH Healthcare Foundation
United Methodist Health Ministry Fund
Urban Inter-Tribal Center of Texas
Voices for America's Children
3RNet - National Rural Recruitment and Retention Network
The following organizations were listed on a letter opposing the expansion of the program:
ADA
American Academy of Oral & Maxillofacial Pathology
American Academy of Pediatric Dentistry
American Academy of Periodontology
American Association of Orthodontists
American College of Prosthodontists
The AGD sent its own letter to the Senate committee and on its Web site explained that it wouldn't sign the opposition letter because "viewpoints diverge on the ADA's continued advocacy of their Community Dental Health Coordinator model as an alternative, which is not supported by AGD existing policy."