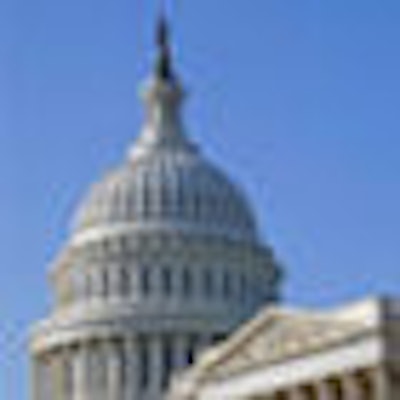 With the U.S. Congress mulling $2 trillion in spending cuts, states struggling with budget shortfalls, and the new federal healthcare reform law still under fire, these are uncertain times for Medicaid.
At a first annual symposium organized by the Medicaid/SCHIP (State Children's Health Insurance Program) Dental Association, oral health policymakers, administrators, and providers gathered in Washington, DC, June 27 and 28 to exchange war stories and advice, and discuss the way forward for dental services under federal and state health care programs for the poor.
Enrollment in the $427 billion Medicaid program, which now covers roughly 60 million poor and disabled Americans, has grown during the financial downturn.
Meanwhile, faced with depressed revenues and increasing needs, states have sought to contain Medicaid costs by reducing reimbursement rates to providers, limiting prescriptions, and cutting services such as adult dental benefits.
"They don't want to do this, but states are running out of tools to control the costs," said Patrick Finnerty, former head of Virginia's Medicaid program and now a healthcare consultant. "Anyone who has been involved in Medicaid knows how tough these past few years have been."
Under the nation's new healthcare law, known as the Affordable Care Act, an additional 16 million people will become eligible for Medicaid in 2014.
Faced with such challenges, speakers stressed the importance of working across professional boundaries.
"Communicate and collaborate," advised ADA Executive Director Kathleen O'Loughlin, DMD, MPH. "There are no easy answers here."
Some success stories
But Dr. O'Loughlin pointed to innovations going on around the country and in her home state of Illinois as the way forward. At one Chicago clinic, parents are rewarded on a point system: They get 200 points for bringing a child for an initial visit and 20 points for showing up on time for appointments. The parents can then use the points to pay for their own care.
"Ten thousand points gets you a root canal," she said. "You're laughing, but it works."
"Communicate and collaborate. There are no easy answers here."
— Kathleen O'Loughlin, DMD, MPH,
ADA executive director
Others shared their own success stories. In Louisiana, where most of the state's 776,000 Medicaid-eligible children have lacked dental care, Gregory Folse, DDS, spoke of his struggles to get a school-based dental program under way. The project touched off a towering debate over the rules for mobile dentistry that embroiled the Louisiana State Board of Dentistry, the Louisiana Dental Association, the state Legislature, and the Federal Trade Commission. But ultimately his efforts prevailed.
"I'm a rubber-meets-the-road kind of guy," Dr. Folse said. "Some of you call me a hero. Some of you call me a skid mark. But the battles we have had in Louisiana over school-based practice have made my practice better."
And schoolchildren in New Orleans, Baton Rouge, and Shreveport are getting care, he added.
"Since November 2008, we've seen roughly 17,000 children," he said. "Of that 17,000, roughly 14,000 have had all their dental needs met, and 3,000 are pending follow-up care."
Nationwide, Centers for Medicare and Medicaid Services statistics show progress is being made in getting care to more poor children. Approximately 38% of Medicaid-eligible children received a dental service in 2008, up from the 27% who received one in 2000.
But many states continue to struggle to enroll sufficient dental providers and create dental homes for children even while low reimbursement rates and administrative issues continue to pose barriers. Millions of children lack care, and many dentists continue to balk at providing it.
"We have a lot at our disposal to help overcome these challenges, said Victoria Wachino, director of the Children and Adults Health Program for the Centers for Medicare and Medicaid Services. "The Affordable Care Act gave us new tools for payment reform. We can all be better payors."
Future remains uncertain
Yet even the closest watchers on Capitol Hill are not sure how things will play out for the health reform law or Medicaid in the months ahead. Some Republicans continue to call for the repeal of the Affordable Care Act, and debates rage over the appropriate role of government in providing safety net services. Some question whether Medicaid should even exist.
The approach of the 2012 elections will only fuel the fight, said veteran ADA lobbyist Michael Graham.
And as the deal-making over the federal debt limit and the budget continues behind closed doors on Capitol Hill, it is hard to predict how Medicaid will be affected.
"Everything is on the table," Graham said.
Currently, prospects seem dim for a plan backed by a number of Republicans that would transform Medicaid into a block grant program, he said. Under the proposal, which supporters say would save money and provide flexibility, states would get lump sum payments to run the program. But detractors contend the move could deprive millions of poor and sick people their benefits.
"If I had to say right now, I'd say the block grant is not on the table," Graham said. "Politically, it would never pass the Senate."
But the lobbyist is paying close attention to another push to cut Medicaid spending led by Rep. Phil Gingrey (R-GA). HB 1683 would repeal maintenance of effort requirements for Medicaid and the Children's Health Insurance Program (CHIP). Under the Affordable Care Act, states are required to uphold current eligibility standards with respect to children and adults under Medicaid and CHIP.
"That has got some folks talking," Graham said.
In the meantime, he said the ADA is pushing for HB 1666, known as the Breaking Barriers to Oral Health Care Act of 2011, sponsored by Rep. Michael Simpson (R-ID), a family dentist from Blackfoot, ID. The bill would provide grants to support volunteer and public-private dental projects.
"It has a small price tag: $100 million over five years," Graham said. "In the old days, it was considered budget dust."
But not this year.