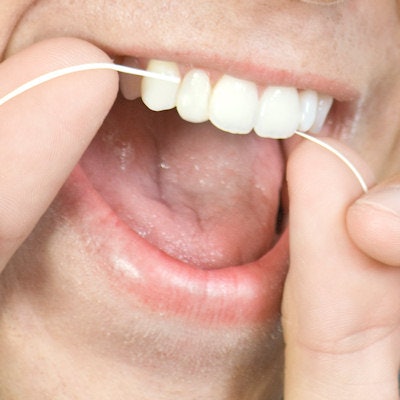 Expanding Medicaid programs to include dental benefits resulted in a double-digit increase in the percentage of low-income adults who flossed on a daily basis in a study published in JAMA Network Open. Medicaid dental benefits were also tied to fewer untreated decayed teeth.
Harvard researchers compared clinical outcomes for more than 7,000 low-income adults in the U.S. who lived in states that did or did not expand Medicaid coverage after the Patient Protection and Affordable Care Act (ACA) was implemented in 2014. The study provides new evidence that dental coverage for low-income populations can improve dental care and reduce barriers to care.
"Our analysis provides new evidence about the long-term association of the Medicaid expansion with oral health outcomes using objective clinical indicators," wrote the authors, led by Hawazin Elani, PhD, from the Harvard School of Dental Medicine and Harvard T.H. Chan School of Public Health (JAMA Netw Open, September 30, 2021).
The cross-sectional study used nationally representative data from the U.S. National Health and Nutrition Examination Survey (NHANES). The authors included surveys from five years before and after the ACA policy implementation in 2014. A total of 7,637 low-income adults were included in the analysis.
After adjusting for confounding factors, the percentage of low-income adults with untreated decayed teeth dropped by almost 17% in states that expanded Medicaid and provided adult dental benefits. These states also observed an 11% increase in the percentage of adults who said they floss on a daily basis.
In contrast, the percentage of adults with missing teeth actually rose 1.3% in states that expanded Medicaid but didn't provide adult dental benefits. The findings suggest that Medicaid dental benefits may help address dental problems earlier when they are easier and less costly to treat, the authors noted.
"Most dental diseases are preventable and can be treated at a low cost if diagnosed at an early enough stage to prevent teeth loss," the authors wrote. "Our findings thus underscore the association of early access to dental care with improved oral health, particularly for low-income populations."
Meanwhile, states that did not expand Medicaid at all saw an almost 9% dip in the percentage of low-income adults with functional dentition. They also reported an increase in the number of missing teeth among low-income adults.
The study also highlighted how Medicaid dental benefits affected access to oral healthcare. The percentage of low-income adults visiting a dentist in the past year jumped in all states, including those that did not expand Medicaid. But states that provided Medicaid dental benefits also saw a 19% decrease in the percentage of low-income adults unable to afford dental care in the past year.
"This study found that the combination of Medicaid expansion and coverage of Medicaid dental benefits was associated with improved coverage and access to dental care among low-income adults and with improvements in clinical indicators associated with oral health," the authors concluded.