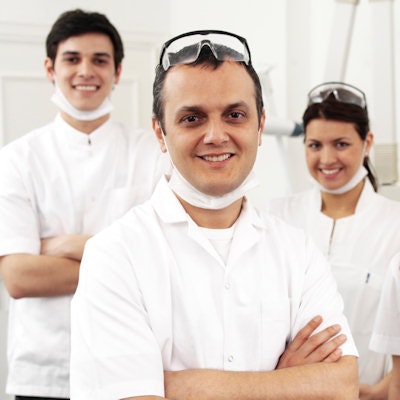 The growth of dental service organizations (DSOs) in the U.S. does not appear to correlate to improved access to care, according to a commentary published on February 8 in the Journal of the American Dental Association (JADA).
Though DSOs offer long overdue changes in dentistry, including centralized management and marketing, other data related to the benefits of this practice model are limited and anecdotal, the authors wrote.
"The growth of DSOs led to no improvement in access," wrote coauthor Dr. Peter Milgrom, an emeritus professor of oral health sciences at the University of Washington in Seattle.
In 2018, Marko Vujicic, PhD, chief economist and vice president of the ADA's Health Policy Institute, wrote in a guest editorial for JADA that the oral healthcare system was stuck and would only break loose if the dental coverage gap was addressed, oral health was defined and systematically measured, outcomes were at least partially tied to reimbursement, and the care delivery model was reformed.
Five years later, Medicaid has been expanded in the U.S., resulting in enrollment in Medicaid and the Children's Health Insurance Program which has increased by 27% between 2013 and 2020. Second, dentistry has experienced steady consolidation due to large companies purchasing private practices. The quickest-growing part of the delivery system is DSOs, particularly those with more than 500 employees, according to the commentary.
Fellow author Dr. Mark Shirtcliff is the founder and former president of Oregon DSO Advantage Dental Services, which serves rural communities and is focused on evidence-based care, paid from capitation funds. Although this payment model shows potential to improve access, evidence also suggests that dentist participation rates in this model drop when public programs transition to managed care without other reforms, according to the commentary.
Based on evidence from the Oregon DSO, this model has the potential to close gaps in oral healthcare because practices can be co-located by schools, medical facilities, and other community sites. The Oregon DSO used teledentistry and expanded-function dental hygienists. An investment of time continues to be necessary to implement and refine these systems, the authors wrote.
The evidence suggests, however, that there is no correlation between access to care, specifically the percentage of preventive dental care use by Medicaid patients age 20 and below, and the penetration of DSOs, they wrote.
Consolidation offers the potential for improvements in access and good oral health, particularly in rural areas, if it addresses the issues identified by Vujicic in 2018; that is, it defines oral health outcomes and adheres to evidence-based care, with reimbursements tied to outcomes, not process, they wrote.
"If, however, consolidated practice models simply perpetuate the delivery system we have, albeit at lower cost driven by economies of scale and poorer compensation for oral health care professionals, the gaps will likely widen," Milgrom and Shirtcliff wrote.