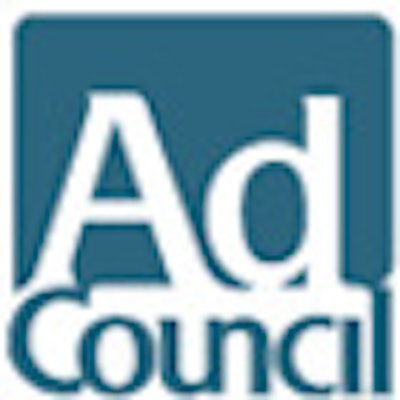 The Ad Council's public service campaigns have inspired Americans to do their part for the war effort with Rosie the Riveter, fight forest fires with Smokey Bear, and drive sober with the slogan "Friends Don't Let Friends Drive Drunk."
Now the council's formidable marketing powers are being focused on oral health literacy, and backed with more than $3 million in funding from a coalition of U.S. dental organizations, a public service blitz is expected to be launched by early next year.
The news of the three-year advertising campaign created a buzz in Washington, DC, Wednesday night as oral health leaders from around the U.S. gathered on Capitol Hill at a reception in the Rayburn House Office Building to meet with lawmakers, advance their causes, and plan for the days ahead.
"We want to raise public awareness about the link between oral health and systemic health."
— Fred Freedman, director of marketing,
Dental Trade Alliance
The theme of the evening was "Ending Oral Health Disparities in Our Communities," and the promise of a colorful, catchy national public education effort was embraced as a smart tactic.
"A three-year-campaign based on oral health literacy? This is great," said Frank Catalanotto, DMD, a board member of Oral Health America (OHA), which cosponsored the event with the Dental Trade Alliance. "Everybody chipped in."
The campaign was the brainchild of the Partnership for Healthy Mouths, Healthy Lives dental coalition, which is led by the Dental Trade Alliance Foundation and includes a broad range of oral health professional, trade, and advocacy organizations.
"We're all proud to be a part of this," said Pamela Quinones, RDH, president of the American Dental Hygienists' Association.
'Deep and persistent needs'
The ads will be designed to reach a wide audience, targeting everyone from national, state, and local officials to healthcare providers to members of underserved communities and folks who might be tempted to skip a dental appointment when money is short, said Fred Freedman, director of marketing for the Dental Trade Alliance.
"We're developing the ad slogans," he said. "We want to raise public awareness about the link between oral health and systemic health."
The goal of the campaign is to get an additional 5% of the nation's population currently not receiving dental care into treatment, Freedman added.
The work ahead to prevent disease and expand care, particularly in the current climate of economic stress, looks formidable, acknowledged speakers at the event.
"It saddened me to hear last week that now one in six Americans is living in poverty," said OHA President and CEO Beth Truett.
She cited a recent public opinion survey, commissioned by her organization and conducted by Harris Interactive, which found that in the past year 35% of people who regularly visit the dentist have cut back on their visits. Those most likely to have reduced their visits tended to be less educated, members of minority groups, and parents of young children, Truett said.
"We have made a difference. But we are not finished."
— U.S. Sen. Benjamin Cardin (D-MD)
"Prevention continues to be at the heart of Oral Health America and many in this room," she added. "Yet our efforts are so often missing the children who need it most."
Although much is known about the landscape of disparities and the toll of oral disease, "deep and persistent needs remain," said Marcia Brand, deputy administrator of the U.S. Department of Health and Human Services Health Resources and Services Administration (HRSA). HRSA is the primary federal agency charged with improving access to healthcare services to the uninsured, isolated, and medically vulnerable.
"We all know about the mounting evidence that oral health complications not only reflect general health conditions but contribute to them," Brand said. "We have seen the statistics that describe the consequences of chronic pain, the cost associated with lost days at school and work, and inappropriate use of emergency rooms."
Poor oral health impacts nutrition, social interaction, even job readiness in less quantifiable ways, she added.
"We do know socioeconomic factors play a large role in who receives oral healthcare and who does not," Brand said. The poor, the isolated, and members of racial minorities suffer the most, thanks to low oral health literacy, limited access to dental coverage and care, a shortage of quality measures, and a lack of a voice in the larger system of care, she added.
"We also know we cannot resolve these disparities with the dental workforce we have today," Brand said. "We will need physicians, nurses -- 3 million of them -- and other healthcare professionals to provide basic oral healthcare, recognize oral disease, and teach patients about self-care."
Healthcare reform under siege
Brand spoke of strides made in addressing disparities through efforts led by agencies under the U.S. Department of Health and Human Services that are designed to strengthen the oral health workforce, get preventive care to Medicaid and Head Start children, step up disease research and surveillance, and improve oral health literacy.
The healthcare reform law -- officially known as the Patient Protection and Affordable Care Act (PPACA) -- includes key provisions designed to train more dental providers and promote oral health research, literacy, and disease prevention.
"Oral disease is preventable, manageable, and curable. I think we are poised to make tremendous progress in improving the nation's understanding of the importance of oral health," Brand said.
Yet Congress remains locked in a fierce debate over spending for the coming fiscal year, including the cost of implementing healthcare reform.
For the current fiscal year, some oral health provisions of the PPACA have languished without funding, and money was blocked outright for one initiative designed to allow states to set up pilot projects to try out alternative workforce models such as dental therapists.
In an interview with DrBicuspid.com, U.S. Sen. Benjamin Cardin (D-MD) said he knew of "no direct attack" on specific oral health provisions of the PPACA for the coming fiscal year. But he acknowledged that healthcare reform itself remains under siege.
At last night's event, Cardin was recognized with an award by the OHA and the Dental Trade Alliance for his work addressing oral health disparities. Since the 2007 death of a Maryland boy from complications of an untreated dental abscess, Cardin and other members of the state delegation have led efforts within Maryland and nationally to increase dental services in safety net clinics, include a dental care entitlement in the reauthorization of the state Children's Health Insurance Program, and include a pediatric dental benefit in essential benefit packages under the PPACA.
In his address to the gathering, Cardin recognized that progress had been made, but he acknowledged the challenges ahead.
"We have changed the landscape. We have made a difference," Cardin said. "But we are not finished."