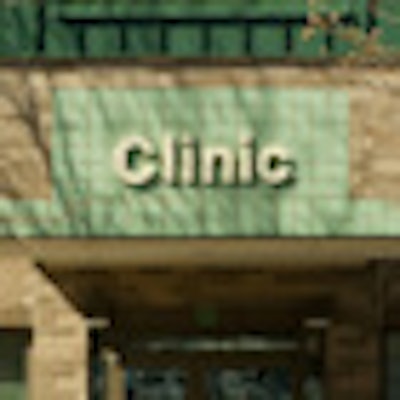 Healthcare reform funding will double the number of federally qualified health centers (FQHCs) in the U.S. and create new opportunities for dentists young and old, according to a panel discussion last week at the ADA annual session in Las Vegas.
In addition to providing care for the underserved, FQHCs also supply valuable training for dental students and a "second home" for many retired dentists, the panel members noted.
More than 19 million people received medical treatment at the 1,200 federally qualified health centers (FQHCs) in the U.S. last year. Approximately 75% of the centers now have dental clinics, which provided dental care to 3.7 million people in 2010.
And the Affordable Care Act includes $11 billion to create twice as many clinics over the next 10 years, but the amount keeps getting cut during ongoing budget negotiations.
Most patients are children, Medicaid patients, minimum wage workers, and families with no dental insurance.
"We take a lot of people out of pain and take care of a lot of infections."
— Skip Homicz, DDS, Families First
Health and Support Center
Skip Homicz, DDS, a dentist from Portsmouth, NH, was coaxed out of retirement to become the dental director of the Families First Health and Support Center. He was one of four medical professionals, including three dentists, who told a crowded room what it's like to go from a private practice treating patients who usually had insurance or could pay, to doing extractions and fitting dentures for the poor and homeless who pour into the Portsmouth clinic.
The main problem, Dr. Homicz noted, is dealing with the "black abyss": those over 19 years old who need complicated treatments. "That's where we're seeing people who haven't been to the dentist in 10 years," he said. "I've got to tell you, we're not doing a lot of root canals. The resources aren't there to do full crowns. We do a lot more exodontia, removable bridge work. We do a lot more dentures. We take a lot of people out of pain and take care of a lot of infections."
Dentists could use their professional and managerial skills to help run dental centers and mentor dental students and new graduates, Dr. Homicz said. He stressed the importance of being under one roof with physicians with whom he can consult before treating patients with chronic conditions such as high blood pressure.
The speakers encouraged those attending to contact their state or local dental association to volunteer at FQHCs or join the boards that oversee them. Retired dentists who have run their own practices can provide crucial input and put their experience to use, they noted.
Dentists who have worked in private practice can also play an important part in allaying the concerns of private practitioners who may be concerned about the impact of FQHCs in their communities, they said.
FQHCs are safety nets for the underserved that can enhance private practices through referrals to the clinics, explained Jane Grover, DDS, a dentist who left private practice to run the dental clinic in the Center for Family Health in Jackson, MI. They also provide invaluable experience for dental school outreach programs, giving students a broad breadth of experience, she said.
Dr. Grover echoed Dr. Homicz's assessment of the enormous extent of caries they see on a daily basis.
"People do not understand the level of decay," she said, noting that free mobile clinics like the Mission of Mercy projects often draws thousands who wait for days to get treatment.
Dr. Grover's center focuses on children and pregnant women, and dentists there see a lot of gingivitis and periodontal disease, she said.
Though often overwhelmed by the unmet need, all of the speakers described being profoundly gratified by working at the community health centers and being touched by the heartfelt gratitude of the patients whose lives were transformed because they were no longer embarrassed about their appearance.
Dr. Homicz recalled a homeless patient who had most of his upper teeth extracted and replaced with dentures.
"He had two job offers after we cleaned him up," he said.