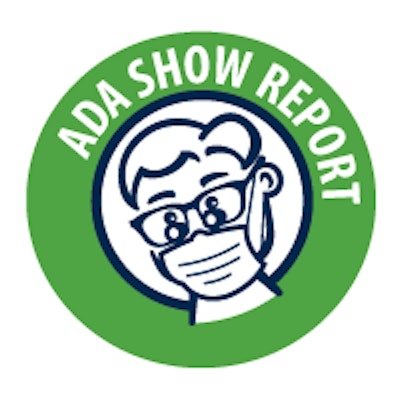 NEW ORLEANS - ADA members asked about the Patient Protection and Affordable Care Act (ACA), dental school costs, insurance, and the growth of corporate dental chains during a town hall session hosted by ADA President Robert Faiella, DMD; incoming president Charles Norman III, DDS; and Executive Director Kathleen O'Loughlin, DMD, MPH.
"Significant changes are going on around the country that impact our profession," Dr. Faiella told members during an early morning session on November 1 at the ADA 2013 annual session. "The economy is significantly changing, and the laws that affect healthcare, specifically, the Affordable Care Act, are probably the most sweeping reform of healthcare laws that we've seen in decades."
The good news, he noted, is that 3.2 million more children will gain access to dental care through the ACA's insurance coverage mandates.
"It's known more for what it does not do than what it does do," Dr. Faiella said.
One thing the ACA lacks is providing sufficient care for low-income adults. "That's where we see the shortfall," he noted.
Some 84% of adults -- 21 million to 25 million people -- will qualify for Medicaid in the next five years under the ACA, Dr. Faiella said. But many states have already drastically reduced or eliminated dental Medicaid coverage for adults, he noted.
Some 800,000 adults may be able to buy affordable dental insurance on the exchanges. But as many as 11 million adults may decide to drop their dental coverage so they can buy insurance for their children under the ACA's mandated pediatric benefits, according to estimates by the National Association of Dental Plans.
"The economy is significantly changing, and the laws that affect healthcare ... are probably the most sweeping reform of healthcare laws that we've seen in decades."
— Robert Faiella, DMD, ADA president
Also, the ACA will increase the marketplace power of insurance companies, probably leading to lower reimbursements to dentists, Dr. Faiella said. "The trend is to focus on value to consumers and paying for outcomes rather than procedures," he said. "It's a very dynamic marketplace."
It will take awhile to see the effects of the ACA, Dr. Norman noted. Prepaid benefits are declining, and the new law could also lead to direct reimbursement, he said.
There's lots of confusion about new kinds of dental insurance, and many people don't know what's covered, Dr. O'Loughlin said. Members can call the ADA with insurance questions, she added.
"Patients are having a difficult time paying for healthcare and have to choose between basic medical needs and dental care," Dr. O'Loughlin said. "The next couple of years are going to be a very tumultuous environment for dental insurance."
A Dallas dentist in the audience recounted a story of three patients who work for the U.S. Federal Emergency Management Agency who all thought they had $10,000 worth of dental coverage. But it turned out that it only covered medical care, he explained.
Lingering poor economy
Previously, ADA members primarily counted on the group's advocacy efforts, Dr. Norman said. Now, he noted that more members are seeking help with their practices.
Today's "complex economic environment" means a third of dentists don't have enough patients to keep them busy, and incomes are flat, Dr. O'Loughlin said.
Financial challenges for young dentists
Dental students are graduating saddled with more debt than ever, an average of more than $200,000, and some 10% of students owe more than $500,000 Dr. O'Loughlin noted.
Young dentists also want more for their ADA dues, she added.
There's also more competition for patients, Dr. O'Loughlin said, and the "maldistribution" of dentists means that patients in rural areas often must drive 50 to 60 miles to find one.
"Access to dental care is one of the most critical health problems in the U.S.," she said.
Corporate dentistry
One ADA member who works with the American Student Dental Association said graduates now want to be employees for dental chains instead of employers running a practice. The allure of dental service organizations (DSOs) to young dentists facing huge loan debts is that they offer good pay and are among the few places hiring. But since most corporate dental practices are in big towns, it only adds to the shortage of dentists in rural areas, she noted.
Previously, 84% of practices were run by sole practitioners, Dr. Faiella noted. Now, many young dentists don't want to be employers who are responsible for handling payroll and managing staff, he said.
The younger generation is more mobile, Dr. O'Loughlin said, and only about half of dental graduates stay in the area where they went to school, while the rest move away. There are now 10 to 20 "megamodels" of corporate dental chains across the country, she said.
Dr. Norman noted that his own son practices with him now, but he doesn't want to run a practice himself. Private equity models (dental chains) allow young dentists to work with other professionals, a situation they're more comfortable with than older dentists, he said.
"We have to make sure they know the ramifications of working for corporations," Dr. Faiella pointed out.
Midlevel providers
Also commenting at the town hall was Mark Hungerford, DDS, a dentist who specializes in implants in Manhattan, KS, and is also an adjunct professor at the University of Nebraska Medical Center College of Dentistry. He has three daughters going to dental school.
Dr. Hungerford said Kansas is exploring the concept of midlevel providers (MLPs) but thinks the model isn't sustainable. The training for MLPs is only online, and there's no standardized testing to measure their competence, he noted.
Dr. Faiella said the costs of training another provider model wouldn't change the rates of oral disease.