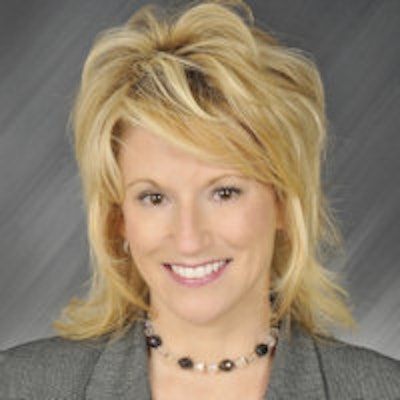 As enrollment in the U.S. health insurance marketplace continues to grow, general dentists may see this as an opportunity to attract new patients, according to an insurance industry executive.
As DrBicuspid.com previously reported, medical plans in these marketplaces are offering more embedded pediatric and family dental benefits than before. More than 35% of plans offered at least pediatric dental benefits, up from nearly 27% in 2014.
Marcia Vannuccini, vice president and head of state exchanges programs at Guardian Life Insurance Company of America in New York City told DrBicuspid.com that this increase in enrolled patients means dentists, especially general dentists, may be seeing more people seeking dental care.
Enrollment in the individual exchange insurance marketplace continues to increase, with enrollment in qualified medical plans reaching almost 12 million people in 2015, according to Vannuccini. In addition, 20% of patients who enrolled in a medical plan also selected a dental plan, according the U.S. Department of Health and Humans services (HHS).
"We know that as of 2013, 33% of consumers lack a dental plan," she said, citing figures from the National Association of Dental Plans. "We also know that if a person has a dental plan, they are twice as likely to go to the dentist."
One of the key points about the plans available on the exchanges is that they "strongly encourage the use of network dentists," Vannuccini said. She also noted that these plans have been adopted by many insurance carriers, such as Guardian, Delta Dental, and MetLife to name only a few. General dentists are able to add exchange patients in addition to their nonexchange patients and still receive the negotiated rates from their largest insurance partners.
"Dental practices have the potential to reach new patients who are now receiving greater access to affordable care"
— Marcia Vannuccini, vice president and head of state exchange programs, Guardian Life
With the increasing enrollment in individual exchanges, "dental practices have the potential to reach new patients who are now receiving greater access to affordable care," she said.
When asked if the enrollee numbers are going to level off or even decline after these first years of enrollment, Vannuccini said the market will continue to expand.
"The medical plan enrollment is increasing year over year and that drives the dental plans sales up," she said.
"The overall individual dental market will expand, for a few reasons," Vannuccini said. "One of the reasons that we think the increase will happen is that the essential health benefits [of the Patient Protection and Affordable Care Act] require the inclusion of pediatric dental benefits. This inclusion has definitely raised the awareness of the need for dental care. We see this as the purchase of pediatric plans by parents for their children."
Family and aging populations coverage increasing
Vannuccini also noted that data show that family coverage also is increasing.
"Parents are interested in obtaining coverage not only for their children but also for themselves, so we are seeing an increase in family coverage," she said.
The other end of the aging spectrum is driving market expansion as well, she said.
"Particularly for those looking for individual coverage, the other area we are seeing growth in is for people who are retiring," Vannuccini said.
"These patients are not able to continue the dental care through their employers, and Medicare doesn't cover this population," she said. "These people are seeking care, and we think individual dental insurance will help them cover the costs."