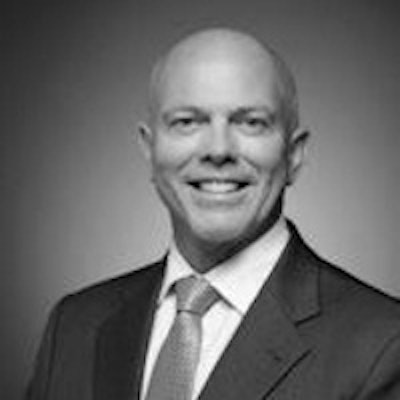 Medicare and Medicaid recently celebrated their 50th birthdays. This is a golden milestone for anyone, and these vital healthcare programs have much to be proud of over the last 50 years.
These two programs provide critical health coverage to more than 100 million Americans. When they were established, fewer than half of all older adults had health coverage. Today, nearly everyone older than 65 is covered by Medicare or a combination of Medicare and Medicaid.
The Medicaid program boasts similar coverage success. Originally, Medicaid was created to provide health coverage -- and thereby protection from the potentially devastating economic impact of illness -- to low-income children and pregnant women. Today, the program has evolved and now serves as a healthcare safety net for 1 in 5 low-income Americans, including children, working adults, and people living with disabilities. Medicaid also supports the Medicare program by filling in certain coverage gaps such as long-term care services. Nearly 40% of Medicaid spending is for services provided to those dually eligible for both Medicare and Medicaid.
Together, Medicare and Medicaid have helped millions of Americans achieve their full health potential by eliminating a significant barrier to care -- lack of insurance coverage. However, while significant progress has been made in improving the oral health of children through the Medicaid and Children's Health Insurance Program (CHIP), the same cannot be said for adults covered by these two programs.
By 2025, it's estimated that roughly 139 million people will be covered by Medicare, Medicaid, or both. What will this mean for your dental practice and the patients you serve? How many of your patients will be served by these programs -- without sufficient dental coverage?
"Should dental coverage continue to be left out of the equation for adults, dire oral health consequences can occur as they age."
As these programs become a source of health coverage for more Americans, it's important to consider the potentially devastating impact on the health of 139 million people. Should dental coverage continue to be left out of the equation for adults, dire oral health consequences can occur as they age.
Today, working adults lose more than 164 million work hours because of preventable dental disease. A staggering 1 out of 20 middle-aged adults has lost all of his or her teeth. That is unacceptable.
Because only 15 states offer comprehensive Medicaid dental benefits for adults, many people are forced to use hospital emergency departments for dental conditions that have progressed due to a lack of preventive care. According to the ADA, emergency department visits for dental conditions cost $1.6 billion in 2012. Since then, we are continuing to see a rise in emergency room use for those older than age 25.
Medicare-eligible adults fare no better. Older adults are at higher risk for periodontal disease, edentulism, and oral cancer. This disparity is exacerbated when differences in the population based on geography, health status, race, and gender are taken into account. While older adults are two and a half times more likely to visit a dentist regularly for preventive care when they have dental insurance, nearly 70% of seniors do not have access to dental coverage. This illustrates how as we age, Americans experience greater oral health disparities.
It's estimated that an average of 10,000 baby boomers will age into the Medicare program every day for the next 18 years. As more of our patients move into the Medicare program, they will be faced with financial barriers that will ultimately prevent them for continuing necessary preventive care.
On this 50th birthday of the Medicare and Medicaid programs, let us celebrate past successes and build on them to ensure a future free of oral disease. To improve the health of all, we need to make dental coverage for adults a top priority.
John Luther, DDS, serves as DentaQuest's chief dental officer and senior vice president of dental management.
The comments and observations expressed herein do not necessarily reflect the opinions of DrBicuspid.com, nor should they be construed as an endorsement or admonishment of any particular idea, vendor, or organization.