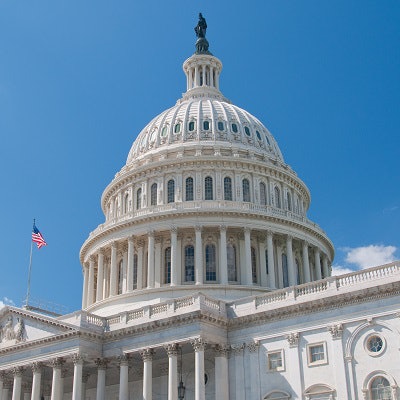 U.S. Senate Republicans have delayed a vote on their bill to repeal and replace the Patient Protection and Affordable Care Act (ACA). It's believed that the GOP postponed the vote on the bill, the Better Care Reconciliation Act, until after the July 4 recess as it was unable to muster the 50 votes needed to begin debate, according to a Politico report.
The bill calls for deeper cuts to Medicaid than the version the U.S. House of Representatives passed in May, and it would curb the program's expansion under the ACA. It would also repeal the ACA tax system and jettison individual and employer insurance mandates, while allowing states to write their own essential health benefits beginning in 2020.
In his effort to bring the legislation to vote, Senate Majority Leader Mitch McConnell (R-KY) has faced resistance from both moderate and conservative Republicans. Five Senate Republicans -- Susan Collins (R-ME), Dean Heller (R-NV), Ron Johnson (R-WI), Rand Paul (R-KY), and Mike Lee (R-UT) -- have publicly said they weren't ready to vote on the bill, and a significant number of other senators are undecided, Politico said. McConnell can only afford to lose two votes.
Adding fuel to the fire, on June 26, the Congressional Budget Office (CBO) released a report stating that the bill would leave 15 million more Americans uninsured a year after its implementation, rising to 19 million by 2020 and 22 million by 2026.
"By 2026, an estimated 49 million people would be uninsured, compared with 28 million who would lack insurance that year under current law," the CBO said in its analysis.
The CBO also found that average premiums for individual plans would be 20% higher in 2018 than under current law, due to the elimination of the ACA's penalty for not having insurance. In addition, in 2019, insurers would be required to impose a six-month waiting period before coverage would start for people whose health insurance had lapsed for at least 63 days within the past year, and insurers would charge older people premiums up to five times higher than those charged to younger people, unless a state set a different limit.
Senate Republicans plan to rewrite the bill over the recess and get a new analysis from the CBO, Politico said.