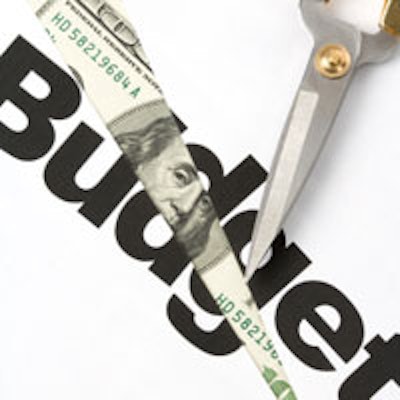 California legislators -- including Gov. Jerry Brown -- on Tuesday approved a budget that restores some dental benefits for adult beneficiaries of Medi-Cal, the state's Medicaid program.
Some $77 million has been slated for dental coverage beginning next year; that coverage will include preventive care, restorations, and full dentures, but does not include partial dentures.
The restoration of benefits, which still needs final budget approval, would begin in May 2014, according to the California Dental Association (CDA). Endodontic services may be included on a case-by-case basis, the CDA said, but full coverage details are not yet available.
"It's a light at the end of the tunnel."
— Conrado Bárzaga, MD, Center for
Oral Health
Restoring adult Denti-Cal, a top priority for state Senate President Pro Tem Darrell Steinberg (D-Sacramento) and other lawmakers, is the only substantive ongoing restoration of a health program included in the state budget, the CDA said.
The news comes after a senate budget committee unanimously voted last month to fully restore Medi-Cal adult dental benefits.
Sen. Bill Monning (D-Carmel) said that not restoring adult Denti-Cal services would not save the state money in the long-term because patients end up in emergency rooms for dental care.
Anthony Mock, DDS, the clinic director at Highland Hospital Dental Clinic in Alameda County, told a senate committee that after the adult Denti-Cal program was cut in 2009, the hospital saw a surge in patients needing emergency dental care, according to a CDA statement. Between 2007 and 2011, Highland saw a 94% increase in dental patients in the emergency room, Dr. Mock noted.
Conrado Bárzaga, MD, the executive director of California's Center for Oral Health, told DrBicuspid.com that the Legislature's vote to restore some benefits is "a light at the end of the tunnel. We're cautiously optimistic. It's a step in the right direction, but it's a half step because it's not full restoration of services."
CDA President Lindsey Robinson, DDS, agreed.
"This is a significant achievement in the effort to restore all adult Denti-Cal services and a step in the right direction to address the oral health care crisis facing millions of Californians," he said. "We appreciate the leadership of Sen. Steinberg, Assembly Speaker John Perez, and Gov. Jerry Brown in recognizing the need to restore dental services for low-income Californians who experience barriers to oral health care."
Interestingly, just last month when Gov. Brown released his revised 2013-2014 budget, he declined to restore adult dental services, despite 100% matching federal funds that will be available for people who will be newly eligible for Medi-Cal under the Patient Protection and Affordable Care Act.
Also last month, the U.S. Ninth Circuit Court of Appeals denied a petition filed by the CDA and a coalition of healthcare organizations designed to stop the state from implementing the cuts. That decision essentially allows the state to implement a 2011 law that cuts Medi-Cal reimbursements to dentists, physicians, pharmacists, and other Medi-Cal providers, according to the CDA. Because the cuts have been blocked by court injunction since June 2011, the ruling would allow the state to recoup a portion of payments made to providers since then.
The CDA is participating with a coalition of healthcare providers in filing a motion to ask the appeals court to stop moving forward with the cuts. The coalition is also evaluating next steps and appropriate legal challenges.