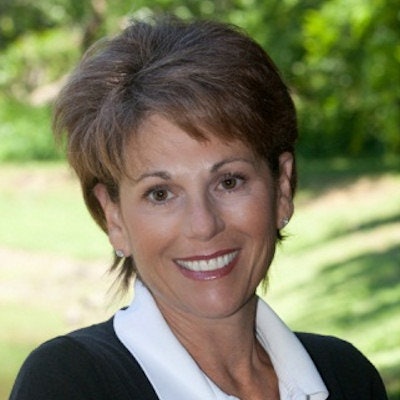 During the last hours of the 2017 Georgia General Assembly session in March, legislators passed a bill allowing dental hygienists to work under the general supervision of a dentist. The state now joins 47 others in the U.S. that permit dental hygienists to practice without a dentist being physically present in the treatment facility.
The bill, HB 154, reads, "Licensed dental hygienists shall perform their duties only under the direct supervision of a licensed dentist, except as otherwise provided ..." and continues with the following:
The requirement of direct supervision shall not apply to the performance of licensed dental hygienists providing dental screenings in settings which include: schools, hospitals, and clinics; and state, county, local, and federal public health programs; federally qualified health centers; volunteer community health settings; senior centers; and family violence shelters.
The bill goes on to specify what hygienists can do in these circumstances:
Remove calcareous deposits, secretions, and stains from the surfaces of the teeth.
Apply ordinary wash or washes of a soothing character.
Perform those acts, services, procedures, and practices that the Georgia Board of Dentistry shall prescribe.
It also specifies what they cannot do:
Diagnose, prescribe determine, or increase the initial dosage of nitrous oxide.
Practice dentistry or do any kind of dental work other than those listed above.
Safety-net settings
The intent of the legislation is to increase access to preventive services, such as cleanings, fluoride, and sealants, for Georgia's underserved populations in safety-net settings. These settings include charity clinics, federally qualified health centers, long-term care facilities (such as nursing homes), Title l schools, and hospitals. General supervision also will be permitted in private dental practices.
HB 154 is important because it will address a critical need for preventative dental care among Georgia's lower income children, adults, and seniors. For example, according to a 2016 independent study conducted by researchers in the Health Analytics Department at Georgia Institute of Technology, 1.1 million low-income children in Georgia have little to no access to preventive dental services.
Nicoleta Serban, PhD, the Coca-Cola Associate Professor at the Georgia Institute of Technology School of Industrial and Systems Engineering and a leading researcher, found that it would take more than 60% of dentists in Georgia to accept and treat children insured by Medicaid/ and the Children's Health Insurance Program (CHIP) to close the disparity gap between children whose parents can afford dental care and those with public insurance.
Serban and her colleagues found that "had just 20% of these children received preventive dental care starting in 2011, the state's Medicaid program could have saved $7 million annually."
The bill now goes to Gov. Nathan Deal. If signed, it will become law in January 2018. As of April 24, the bill had not yet been signed.
Suzanne Newkirk, RDH, is a dental hygiene coach and mentor and a recognized key opinion leader in dental endoscopy. Her website is www.perioscopyprofessionals.com, and she can be reached at rnrwkirk@yahoo.com.
The comments and observations expressed herein do not necessarily reflect the opinions of DrBicuspid.com, nor should they be construed as an endorsement or admonishment of any particular idea, vendor, or organization.