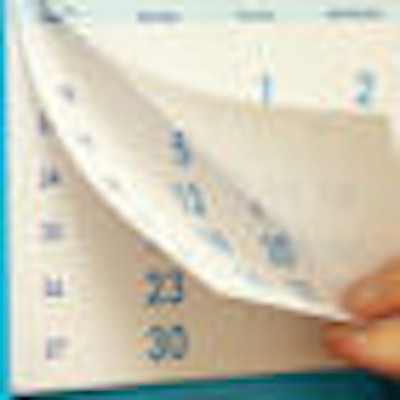 From the impact of the economic recession on patient visits and access to care to the growing prevalence of social media and debates over what treatments dental professionals should and shouldn't provide, 2011 brought the dental community a host of political, legal, clinical, and technological surprises -- and a growing sense that oral health is gaining a higher profile in the global consciousness.
By most accounts, the U.S. economy has begun to turn a corner, with estimates of a modest return to growth and profitability for the dental industry in 2012. But fallout from the recession continues, with Medicaid cutbacks in state after state making an increasing number of adults unable to obtain dental care.
At the same time, two states -- Washington and Idaho -- experienced cuts in dental insurance reimbursement rates. Unfortunately, more states are expected to follow.
At least one state is fighting back: in November the California Dental Association joined with other medical associations in a federal lawsuit against the California Department of Health Care Services and the U.S. Department of Health and Human Services, protesting a proposed 10% cut to the state's Medicaid reimbursement system that would affect children as well as adults.
Top 10 stories of 2011
Top stories based on total page views (January 1–December 28):
Access-to-care debate
The growing access-to-care issue is in turn prompting the dental community to search for ways to ensure that those populations hardest hit by the recession will have access to the dental care they need.
Some say the solution is to increase Medicaid reimbursement rates. Others say that new kinds of dental care providers are needed -- namely, midlevel providers or dental therapists -- who can do much of what a dentist does and who may be more willing to practice in underserved areas for less money. A survey by the W.K. Kellogg Foundation claimed that many Americans support the idea of a new type of dental care provider if it means they would have better access to more affordable care. And outside of the U.S., the dental therapist model appears to be gaining additional support; Australia, for example, is in the process of expanding its current program.
Meanwhile, Fort Hays State University in Kansas is working to create curriculum guidelines for a bachelor's program in anticipation of pending legislation that would create a midlevel provider model in that state.
Not everyone supports the midlevel provider concept, however. Notably, the ADA and most state dental associations argue that allowing nondentists to perform irreversible procedures puts underserved and disadvantaged patients at risk. The ADA, meanwhile, is making headway with a slightly different approach: the community dental health coordinator.
Still others contend that more dental schools are needed to ensure that the hardest hit states -- such as Florida and Maine -- have enough dentists. But opponents argue that if more schools are built, graduates' debt loads will prevent them from practicing where they're needed most: rural areas and inner cities.
Government steps in
2011 also saw an increase in government regulation of dentistry, or at least an attempt by government agencies to take a stronger stance on certain dental issues.
In Georgia, for example, the U.S. Federal Trade Commission (FTC) and the Georgia Dental Hygienists' Association both oppose a proposal by the Georgia Board of Dentistry to require indirect supervision of hygienists who provide basic preventive dental services in schools, community health centers, and prisons. So far, the board has yet to come to a final decision on the matter.
Similarly, despite opposition from the FTC, the Maine Dental Hygienists' Association, and the governor of Maine, the Maine dental board voted in December to restrict what kinds of x-rays independent practice dental hygienists (IPDHs) can take during an upcoming pilot project, despite the fact that state law already allows IPDHs to take all kinds of x-rays.
Meanwhile, in a case that has seen many twists and turns over the past 18 months, an FTC administrative law judge ruled in November that the North Carolina State Board of Dental Examiners illegally thwarted competition by working to bar nondentist providers of teeth-whitening services from selling their products to consumers.
A similar situation could be brewing in Connecticut, where a public interest law firm has filed a lawsuit against members of the Connecticut State Dental Commission, contending that the commission illegally shut down small businesses in malls, spas, and salons that offered teeth-whitening products and services at lower prices than dental offices.
The fight over fluoride
Water fluoridation also spurred debate among local, state, and federal officials in 2011.
An article in the New York Times contended that budget constraints and skepticism over fluoride's effectiveness were responsible for some 200 communities abandoning the practice. Other news outlets reported that tea party activists had hijacked a fluoridation debate in Pinellas County, FL, resulting in the end of fluoridated water for 700,000 people there.
And following a lengthy battle to keep fluoride out of its public water supply, city officials in Watsonville, CA, last year voted to accept a $1.6 million grant from the California Dental Association Foundation to design and build a fluoridation system and operate it for two years. But the project still may get scrapped.
Meanwhile, a lawsuit filed against the Metropolitan Water District of Southern California claims the district is using a drug in its water fluoridation program that does not have U.S. Food and Drug Administration approval and may pose health risks to those who consume it.
And the family of a 13-year-old Maryland girl is suing Nestlé and Gerber, claiming that the bottled water, infant formula, and baby food with added fluoride she consumed when she was very young caused her to develop fluorosis and other dental issues.
In the midst of all of this, the U.S. Department of Health and Human Services proposed that the recommended level of fluoride in drinking water be set at the lowest end of the current optimal range to prevent tooth decay, while the U.S. Environmental Protection Agency initiated a review of the maximum amount of fluoride allowable in drinking water.
And in response to what some say is a growing body of "misinformation" from antifluoride activists, three national healthcare organizations launched the Campaign for Dental Health to educate the public about oral health and the need for U.S. states and communities to invest in water fluoridation and other forms of caries prevention.
HPV and social media
Another "hot topic" in 2011 was the growing understanding of the relationship between the human papillomavirus (HPV) and the risk of oral cancers. In studies we reported on this year, researchers found the following:
Oropharyngeal cancers associated with HPV are on the rise, especially among younger patients.
HPV is playing a role in the sharp rise in oropharyngeal cancer among U.S. men.
HPV is more likely to be found in tumors of laryngeal cancer patients who are male and have private health insurance.
These developments spurred the U.S. Centers for Disease Control and Prevention (CDC) to consider whether to recommend the HPV vaccine for young boys as well as girls. In October, a CDC advisory panel voted unanimously to recommend routine use of the vaccine in boys.
The growing presence of social media and questions about its role in dentistry was another hot topic that prompted much debate -- and some litigation as well.
One of the highest-profile stories of the year involved a parent in Bakersfield, CA, who became so enraged at how he claimed a dentist had treated his son that he created a Facebook page as part of a campaign to run the dentist out of business. While the dentist has denied allegations that he mistreated the boy and dozens of other young patients, the case has garnered worldwide attention. And it's not over yet.
A New York dentist is in legal hot water for requiring patients to sign a document agreeing not to post negative comments about her online before she would treat them. But when a disgruntled patient did just that and the dentist tried to retaliate, the patient filed a federal lawsuit against her, claiming the agreement violates state law and freedom of speech.
Meanwhile, an infection-control scandal at the Veterans Affairs (VA) Medical Center dental clinic in Dayton, OH, led to a series of investigations, resignations, and legislative interventions after the VA notified 535 veterans that they may have been exposed to hepatitis B, hepatitis C, and HIV at the clinic between 1992 and 2010.
And a scandal of a different sort erupted after Allcare Dental & Dentures abruptly shut down all of its offices at the beginning of the year, leaving thousands of patients without dental treatment for which many had already paid. The company has since been sued by state attorneys general, vendors, and patients, and in December it filed for bankruptcy.
On a positive note
But 2011 also provided dentistry with opportunities to show its more altruistic side. In our new Dental Heroes and Leaders in Dentistry series, DrBicuspid.com had the privilege of showcasing many of the individuals and organizations that make this profession great, including: